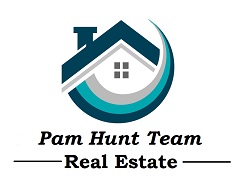 We love real estate. Finding homes, researching market stats, negotiating contracts, and helping our clients find a home that meets their expectations is what we do and we are passionate about it! Whether you are buying or selling, or just want some information before you even start that process, you have come to the right place! We can help!
You can have confidence in our ability to provide you the best real estate transaction possible. We want to prove to you that we are your best choice in real estate professionals. Selling and buying real estate can be a challenging process, and we are here to smooth the way and keep you worry free. We are experts in your local area, beyond being top negotiators and real estate agents, and will earn your trust and confidence.
Our state-of-the art website is just one of the many tools that we use to help you through your real estate decisions. We also have in-depth experience and know our community, providing you with the best real estate transaction possible. As expert negotiators, we are on your side, and will help direct you through every concern or challenge you may encounter. We believe in establishing relationships with our clients and want you to be able to count on us, no matter the issue.
Please contact us to discuss how we can help you with all of your real estate needs. We want to help you navigate through the process. We love helping people buy and sell homes – it's what we do!
Meet the Team
Pamela Hunt


DRE #: 0225186264

Recently ranked among America's Best Real Estate Agents by Real Trends, Pamela loves helping her...

Corey Wian

I have the greatest job in the world! Finding homes, researching market stats, negotiating contracts,...

Cara Erickson


Sr. Mortgage Banker

P: (757) 656-6298
M: (757) 348-2262
Email Me

My name is Cara Erickson, and I am a Senior Loan Officer with Movement Mortgage! Being a local from...

James Westcott

James Westcott, a North Carolina native and graduate of Louisburg College in 1985, began his career as...